Select from a predefined list of high dividend stocks
Don't know which stocks to track? We have you covered with a list of predefined stocks for you to simulate a virtual portfolio.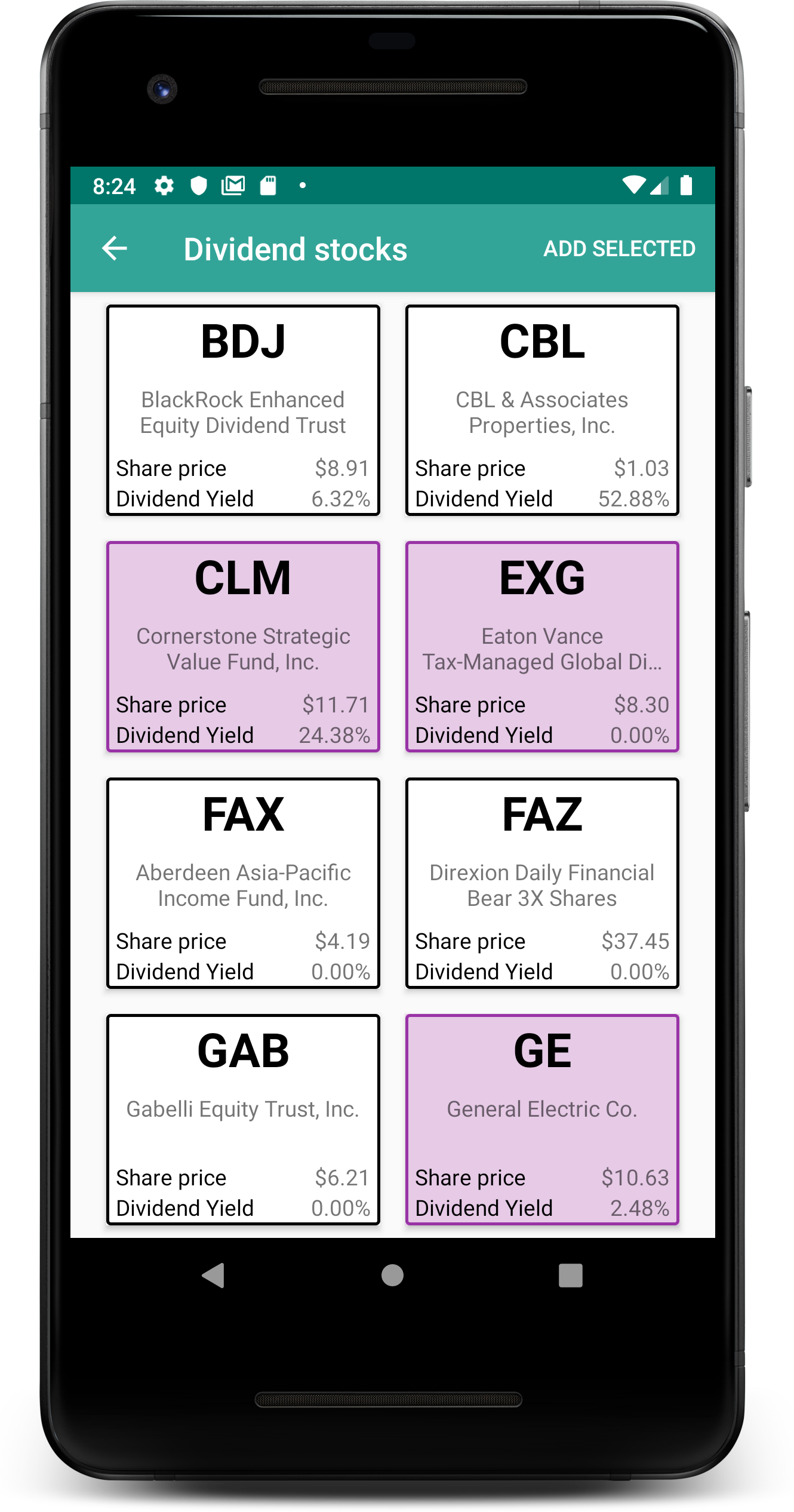 Backup and restore your portfolio
Hold allows you to backup and restore your stock list into CSV format so you don't loose your data or easily import your data.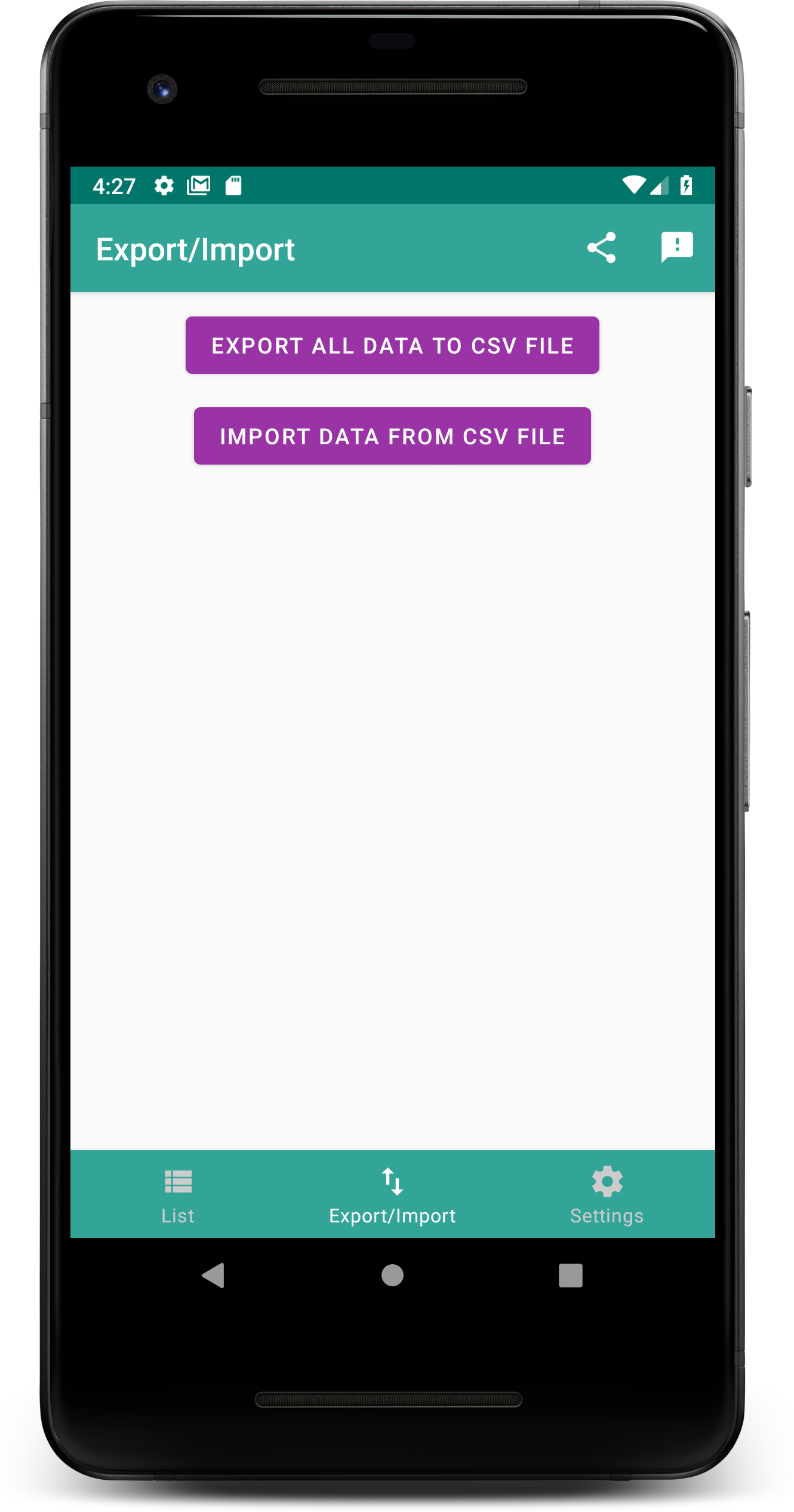 Change settings to customize your experience
Change settings like displaying distribution frequency and view app information such as version.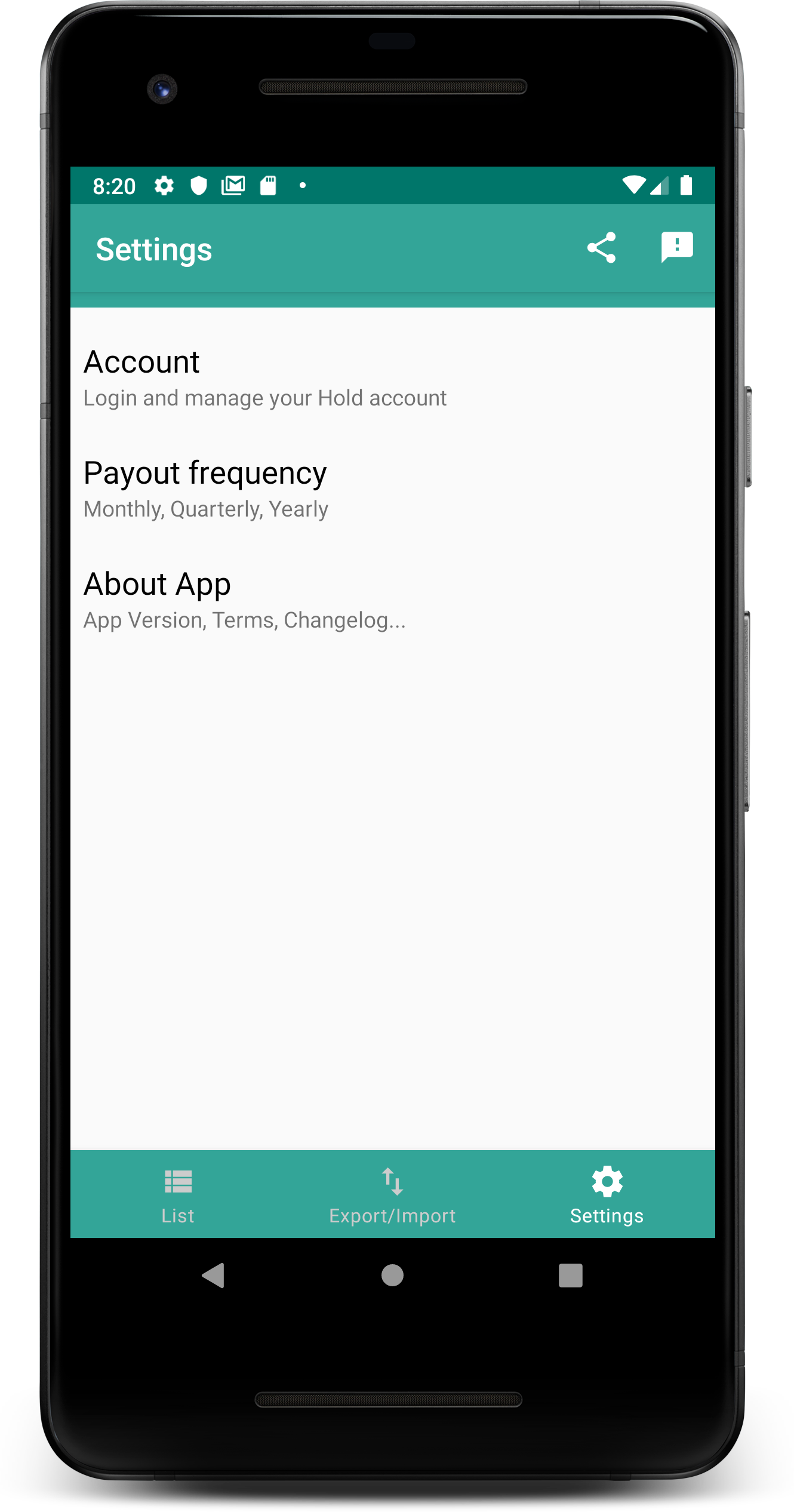 Estimate your dividends today